On January 27, 2002 , while I was on a vacation in Pattaya I was informed of the tragic news of the loss of my dear patient, Mr. Kris Assakul.  I abruptly drove to Ocean Marina. As I began to recall the time when I first met him, my arms were trembling and weak and my eyes were filled with tears.
After I completed postgraduate from a dental school, I did not know how to start my work or even what to do with my life. I was completely lost. I was incapable of dealing with the reality, so I took a few months to travel around Thailand. Eventually, I found a perfect spot on the south of Jomtien beach. For several months, I resided and sailed a yacht at Ocean Marina. This was where I first met Mr. Kris Assakul, a director of the Ocean group. (Ocean group is one of the Thai tycoon groups.) By that time Mr. Kris just began his project with the Ocean Marina.  He does not only allowed me to observe the project closely but he also taught me many business strategies. So I saw him went on this project step by step. I still wondered how this project should be done and success. Anyway after several humbly and friendly conversations, he offered me a job in a dental department in Ocean insurance in Bangkok which I quickly accepted. His generosity extended to my family when he offered us many chances to sail on his beautiful yacht and speed boat without any charges. His friendliness and hospitality made our trip so wonderful and memorable.
Although I resigned from his company many years ago, I still respect him as my 'boss', the one and only boss. As a boss, he gave me the first job and countless valuable advice. As a friend, he gave me courage and support and had become my patient for more than 10 years. My dream as a dentist would have been drifted away if he had not brought me the hope and belief. He had shown that success comes through one's courage and will.
Mr. Kris Assakul, held many degrees from several prestigious universities in United States such as Bachelor of Business Administration from University of Miami, Bachelor of Insurance from University from Wisconsin, and Bachelor of Mathematic from Columbia University.  During the economic crisis, he returned home to restored his own family business, Ocean  Insurance .
After a few years the business turned over and has become one of the leading Thai insurance companies. After some years of his dedicating administration, he turned Ocean group to a Thai tycoon group owning several large business such as Ocean  Group  Insurance, Ocean Glass, Ocean Marina Yacht Club and Condominium, Boatyard, Yacht technology, St Stephen International school, Universal International School and so forth.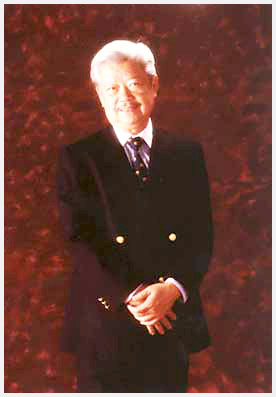 Mr. Kris is a determined and ambitious man who has enormously developed many business projects and created thousands of jobs for both Thais and foreigners. The absence of Mr. Kris, one of the most important and accomplished human resources in Thailand, left a mark on Thai's economy.
Thank you Mr. Kris for giving the strength to become a good dentist. Your kindness and your special friendship given to my family and me are a gift from god. We all love you, Mr. Kris. You are a true hero and my only boss who will always be remembered.