Inspirations That Start It All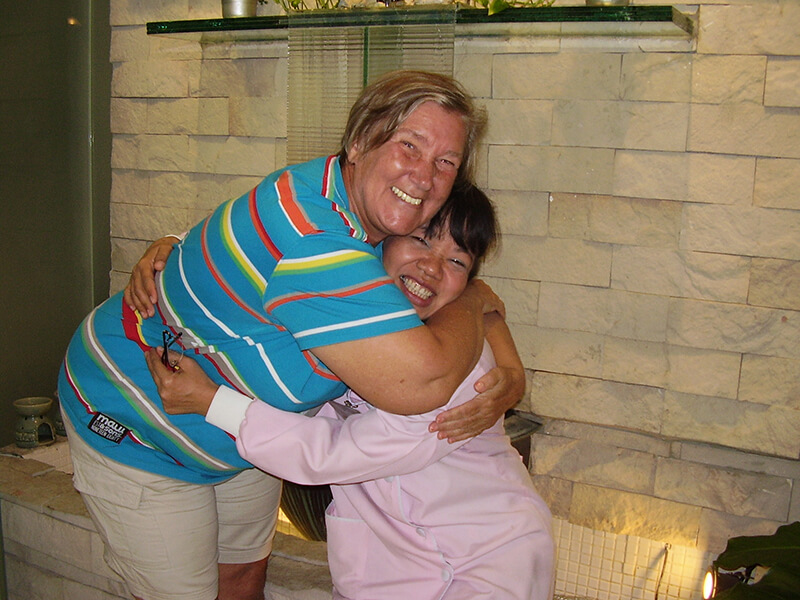 My first and foremost source of inspiration comes from my beloved daughter, TaTa. She is the torch of my life that has never ceased to illuminate. She lights up the way and guides me along the path of success. She takes me beyond the point where I thought of myself as capable. With TaTa by my side, there is no such thing as "I have already done my best." As a woman, I feel it is my duty to provide my daughter with all that is necessary for her to grow up to be a strong and independent young adult she is. More importantly, as a mother, I must set up a good example on how to manage personal success and professional success with utmost maturity and ethics. Thus, everything that I have chosen to do at Bangkok Dental Spa is based on these very important missions of my life: to be the best mother and to set the best example for my daughter, TaTa.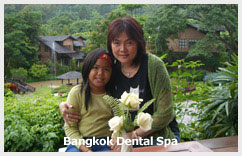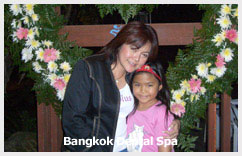 It is always obvious to family and friends how outgoing I always am. Communication with a sense of humor is my forte. With this quality, I have had a good fortune of meeting only the most awesome clients, in which some of whom have become life-long friends over the years. All clients have contributed to the success of Bangkok Dental Spa in so many ways. Most have painted different pallet of colors to my professional canvas. Many have given business advice on how to manage the many qualities of Bangkok Dental Spa to better suit the needs of as many clients as possible. Some have become family-friends whom I can depend on for emotional support. The love, trust, and support that my clients have always showered me with are truly inspirational. To me they are more than just clients; they are truly members of our Bangkok Dental Spa family.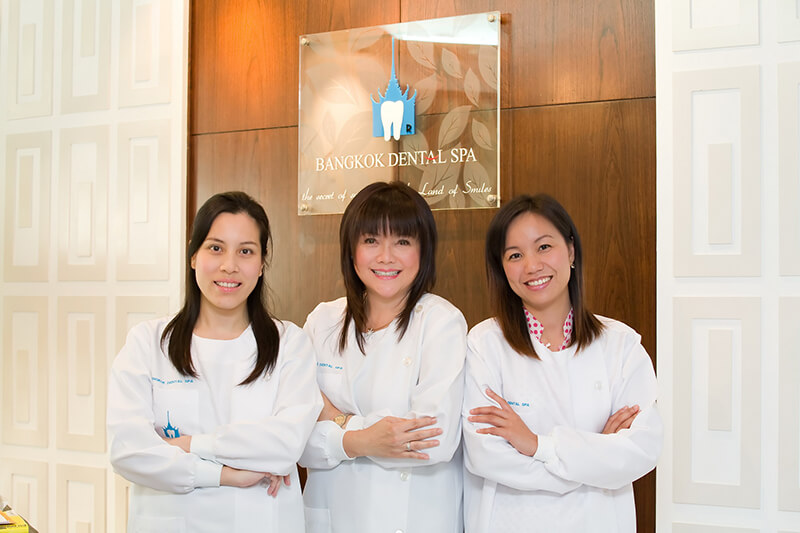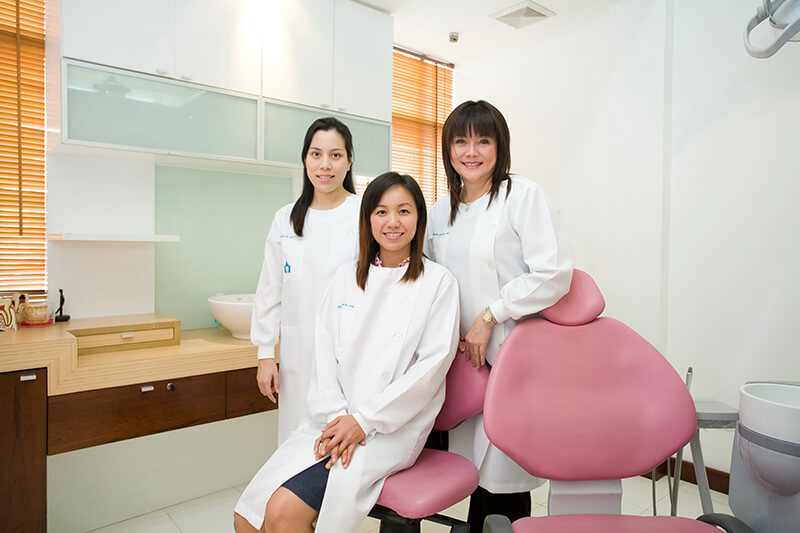 Last but not least is my beloved country, Thailand. I truly believe that God and my Lord Buddha have somehow agreed to send me to be born and to live in the right place. I cannot imagine being anywhere else but this beautiful country. Many oversea relocation opportunities have presented themselves over the years, but the thought of seizing them has never run across my mind. Thailand has so much to offer me as a citizen and as a dentist. I am fully committed to making certain that I am using my ability to the advantages of people from all walks of life. After all, it is only appropriate to conduct my professional practice in the Land of Smiles. Thus, I am inspired to bring out as many smiles to as many faces as possible.
The Rise Of Bangkok Dental Spa
My first professional establishment is located in the Ramkamhaeng area. It has always been successful from its opening date until today. As a result it has managed to position itself at the top of the dental industry in the area. We have done very well in serving the needs of local clients. In addition, we have accumulated a sizable number of oversea clients over the years. The frequency of getting such clients has also improved exponentially within the following years. However, there are limitations to the location in Ramkamhaeng to fully fulfill the needs of oversea clients; therefore, I made a decision to expand the service to Sukhumvit area. Thus begins the establishment of Bangkok Dental spa-like environment, an institution that aims to support the dental demands from oversea clients.
The decision to expand was challenged by ridicules and questions from my colleagues in the industry. "How are you going to get enough oversea clients to survive Sukhumvit?" "Where are you going to get them to notice that you even exist?" If I had worried about such questions, there would be no Bangkok Dental Spa today. I know it from the get go that my intuition and my determination to follow through was going to pay off. It did in a big way.
Bangkok Dental Spa is the first of its kind in Asia. The quality of our products and services speak for themselves. Our clients are so satisfied with the product and services that they have done a great service to us in return by helping us grow bigger and stronger through positive words of mouth. As a result, we have become a strong force in the establishment of the medical tourism industry in Thailand. We have added close to 3,000 oversea clients to our Bangkok Dental Spa family since 2005. We are certain that the number will keep on growing for the longevity of Bangkok Dental Spa.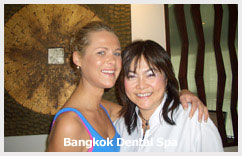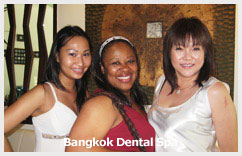 Contributing To A Better Future For All
Bangkok Dental Spa is committed to sharing our success with as many people as possible, especially with those who are underprivileged. Thailand is among most developing countries where poverty and poor standard of living still exist in a grand scale. It has always been a part of my mission to be socially responsible in all my practices and conducts. I am not afraid to share this side of me with friends and family members.
I often remind my clients after the procedures are completed and that they have achieved a perfectly healthy smile that they need to spread their joy and happiness with as many people as they can, with whatever they can, and however they can. Much to my pleasant surprise, I find that many of my clients do share the same passion as well. Therefore, as often as we can, my clients and I organize ourselves in terms of time and resources, and we set out to find schools in remote areas of Thailand where the needs for basic surviving necessities have yet been met.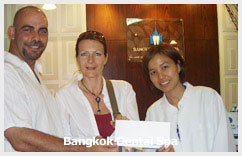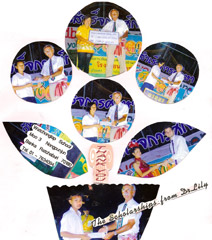 There is so much that we can and cannot do, but at the end of the day we, as well as the receiving party, know that we have contributed and we are committed to building a better future for all. I am so very proud of my clients for having been a part of this mission. All who are involved has a special place in my heart.
There are still many challenges ahead of us that have yet been tackled. I would like to invite you to become a part of our Bangkok Dental Spa family and the many missions that we support. Though we have met with many successes throughout our years of operations, we still feel that there is still much to do. The spirit of Bangkok Dental Spa has always soared its way up to new heights with the support from our clients. Together we can make a difference.
The Founder