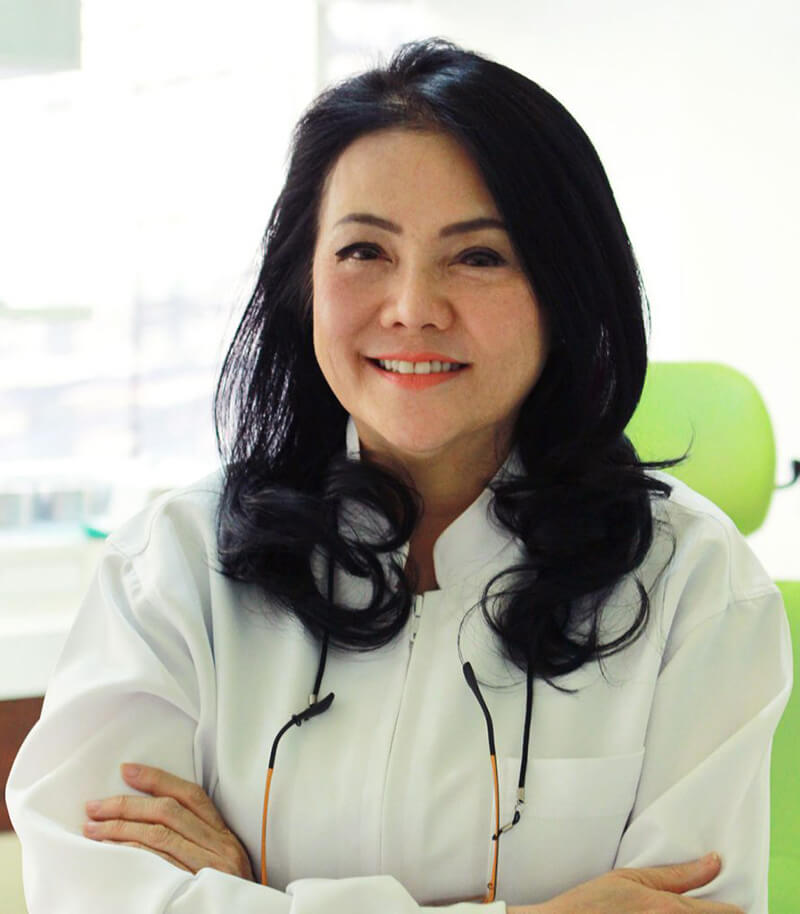 Graduate Diploma in Clinical Science, specialized in Prosthodontics, Graduate School Chulalongkorn University, Bangkok, Thailand
Doctor of Dental Sergery (D.D.S), Chulalongkorn University
Bachelor of Dental Science, Chulalongkorn University
2008 : Certification of Professional Sinus Surgery Training Course of AIC, Seoul, Korea.
2008: Member of the Implant Prosthetic Section of the ICOI, Seoul, Korea.
2008: Member of the International Congress of Oral Implantologist of ICOI, Seoul, Korea.
2005: West Coast Super Symposium world clinical laser institute in San Diego
2004: CLINICAL LIVE IMPLANTATION by Dr.Fred Bergmann in Germany
2004: Asian Symposium world clinical laser institute in Phuket
2003: Certificate of Completion "English for Socializing" Nation Multimedia Group
2002: "To better understand Implant" Dental faculty of Chulalongkorn University
1998: Certificate of Attendance in the 20th Asia Pacific Dental Congress, January 18-23, 1998.
1998: Certificate of short course in Dental Trauma: 'What's New' by Professor Martin Trope.
1991: "Certificate of latest technic in dental implant from "Step of Success" Faculty of Dentistry, Mahidol University
1991: Certificate of Endodontic Training, Graduate School, Mahidol University, Bangkok, Thailand.